REACH Our World
The REACH ministry of Church of the King exists to create opportunities for individuals and teams to impact the world and the local region with the love of Christ. The REACH ministry is composed of two teams - the City REACH team and the Global REACH team. The New Orleans Dream Center has also been created to impact New Orleans and the Gulf Coast region.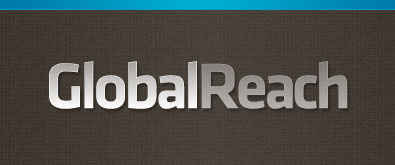 GlobalREACH
Visit ReachOurWorld.org any time to learn how you can better see the world through God's eyes, learn to pray more effectively, get involved in global trips and initiatives, read blogs from previous trips, and help others go to the nations. Learn more about opportunities to go to the nations that are available for all ages and skills.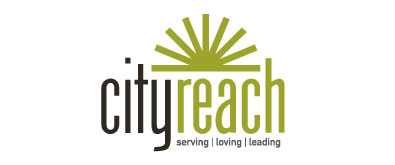 City REACH
City REACH exist to reach people and build lives through a group of outreach ministries extending from Church of the King. Keep up to date with SERVE opportunities through Church of the King or contact
cityreach@churchoftheking.com.
Northshore Opportunities
School Supply Drive
Help equip over 800 students in the Gulf Coast region with school supplies. It's easy and fun! 1. Grab an empty box & shopping list from your campus. 2. Bring the filled box back. Click here to download the supply list.
- cityreach@churchoftheking.com | 985.292.3148
Bread from Heaven/Samaritan Center
Collect and distribute food, clothing, and school supplies to those in need.
- Rebecca Cassell | rcassell@churchoftheking.com | 985.292.3148
Passion for Purity
Encourage the next generation to embrace purity as a lifestyle.
- Cindy Collins | cpccare@gmail.com | 985.774.4610
Single Mom's Ministry
Bringing Christ's love to the homes of single mothers, helping them build their lives, one act of service at a time.
- Michael Downie | HisHandsInAction@gmail.com | 985.630.5788
Random Acts of Kindness
Practically serve others throughout the region through simple acts of care and service.
- Mark Shain | brymash@gmail.com | 985.789.9415
Pregnancy Care Center
Place value on life, born and unborn, as you help to provide support and guidance to women and families faced iwth unexpected pregnancies.
- Cindy Collins | cpccare@gmail.com | 985.774.4610
Prison & Jail Ministry
Minister to the needs of the incarcerated and their families.
- Mike & Jan Stevens | jgstevens@charter.net | 985.626.1357
The Soul Provider
Provide household items for people in transition and affected by major life events.
- Jennifer Frosch | MySoulProvider.com | mysoulprovider@gmail.com | 985.705.9032
Safe Harbor
Help provide a safe environment for battered women and children as they receive professional and spiritual guidance.
- Ann Shank | ann_shank@us.aflac.com | 985.222.6763
Nursing Home Ministry
Honor the elderly generation through prayer, reading, and lots of love.
- Rebecca Cassell | rcassell@churchoftheking.com | 985.292.3148
Love on a Leash
Touch people's lives by being a part of our animal assisted therapy group; serving nursing homes, hospitals, and schools with therapy pets.
- Sandy McMurtry | 985-727-3225 | loveonaleashsttammany@gmail.com
Adoption Care/Support
Support orphans, adoptive & foster care children through community awareness, outreach and education.
- Rick & Lisa Rapson | 985-778-3694 | rapsonr@bellsouth.net
Signs of Life
Reaching and building lives of deaf people in our area with the love of Christ.
- Maryrita Ducote | cityreach@churchoftheking.com | 985.789.1237
Dress-A-Girl
Every girl in the world deserves a new dress. Turn pillow cases into dresses.
- Tracy Thomassie | tracy.dressagirl@gmail.com | 985.373.4919
Adult Learning Center
Assist adults in obtaining their GED and continuing education.
- James Ulfers | james.ulfers@northshorecollege.edu | 985.871.1280